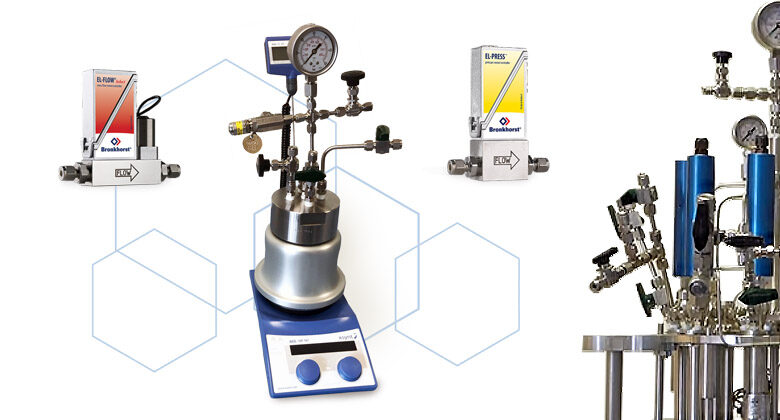 Control Solutions
In addition to our catalogue of single and multi position pressure reactors, we are pleased to offer a range of reactor control solutions with digital thermal mass flow controllers for gases, digital pressure meters, and more.
Asynt is partnered with Bronkhorst UK Ltd who specialise in gas and liquid mass flow measurement and control, pressure measurement and control, vapour production and control and primary calibration systems. Our experts will work with you to design a complete pressure system that meets your needs both in terms of function and budget, with as simple or as complex a setup as necessary.
Training and installation services available upon request.