Vacuubrand MZ 2C NT Diaphragm Pumps
Give your rotary evaporator a new lease of life with the Vacuubrand MZ 2C NT Diaphragm Pumps. These offer chemists a very quiet and chemically resistant vacuum pump capable of down to 7 mbr.
In chemical laboratories these pumps are the more powerful and modern alternative to water jet pumps, as they do not release any polluted waste water (environmentally friendly) at much lower operation costs (no water consumption). Typical applications: on vacuum drying chambers, distillation, drying and vacuum filtering but also as backing pump for turbo-molecular pumps, gas transfer and the like.
Continuous, oil-free pumping of gases and vapours
Selected chemically resistant materials (MZ 2C)
Gas ballast valve for working with condensates (MZ 2C) as
High pumping speed
No water consumption, no waste water
Long lifetime, easy-to-change diaphragms
Low noise level
Compact design
UK / Europe / Global Delivery
Developed in collaboration with our clients / Bespoke design service
Committed to developing sustainable & practical improvements for scientists worldwide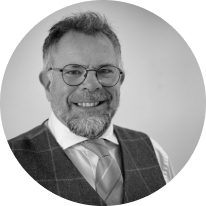 Asynt's unique range of innovative and sustainable products/services are developed by chemists for chemists - to make your lab life easier.
Martyn Fordham, MD
Customers also purchased