Vacuubrand MZ 1C Vario pump
The Vacuubrand MZ 1C Vario pump is an excellent solution for continuous, oil-free pumping of corrosive gases and vapours. This has a medium pumping speed and low ultimate vacuum.
All major parts in contact with pumped media are made of chemically resistant fluoroplastics.
With well-proven PTFE sandwich diaphragms for increased reliability and extended operating life.
Vacuum controller CVC3000
Max pumping speed: m3/h  1.0
Max pumping speed: cfm  0.6
Ultimate vacuum (abs):  mbar/torr 12 / 9
Ultimate vacuum (abs) with gas ballast: mbar/torr 20 / 15
Max back pressure (EX) (abs): 1.1 bar
Weight: approx 4.8kg
Noise level at 50 Hz, typ.: dBA 40
CE mark: Yes
UK / Europe / Global Delivery
Developed in collaboration with our clients / Bespoke design service
Committed to developing sustainable & practical improvements for scientists worldwide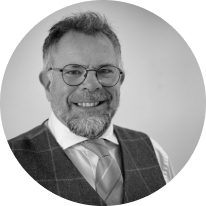 Asynt's unique range of innovative and sustainable products/services are developed by chemists for chemists - to make your lab life easier.
Martyn Fordham, MD
Customers also purchased