Vacuu-View
For the monitoring of your vacuum processes, the new vacuum gauges Vacuu-View from Vacuubrand are  perfect!
Designed to easily manage the harsh conditions in the laboratory, these offer a robust design with simple to use menu driven operation.
The Vacuubrand VacuuView has chemically resistant sensors and with its robust housing, provides reliable measurements.
The rough vacuum gauge VacuuView covers the measuring range from atmospheric pressure 1100 down to 0.1 mbar very precisely.
It has an illuminated display.
High repeatability and long term accuracy under all typical conditions.
Display with menu driven handling that is simple to use.
VacuuView Extended offers measuring range of 1100 to 0.001 mbar.
UK / Europe / Global Delivery
Developed in collaboration with our clients / Bespoke design service
Committed to developing sustainable & practical improvements for scientists worldwide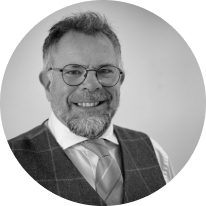 Asynt's unique range of innovative and sustainable products/services are developed by chemists for chemists - to make your lab life easier.
Martyn Fordham, MD
Customers also purchased