VACUU-LAN Mini-Network
Asynt is pleased to introduce the VACUU·LAN Mini-Network from Vacuubrand.
This space saving VACUU·LAN® network assembly has three VACUU·LAN® valve modules pre-plumbed on a channel that can be attached to a wall or lab frame.
The Mini-Network tubing is to be connected to a new VACUUBRAND diaphragm vacuum pump, or an oil-free vacuum pump that you already own, with vacuum tubing, and your one pump now supports three applications.
Each VACUU·LAN® Mini-Network includes three manual flow control valves for continuously variable pumping speed adjustment. Ball Valve control and electronically controlled ports are optionally available. Each port is check-valve controlled to minimize interference among applications.
three VACUU·LAN® ports in a snap
space saving assembly for the attachment to the wall or your lab frame
connect the vacuum pump with vacuum tubing and you are ready to go!
easy to upgrade to other manual or electronic VACUU·LAN® ports at any time
higher flow-rate pumps can support two VACUU·LAN® Mini-Networks at once
UK / Europe / Global Delivery
Developed in collaboration with our clients / Bespoke design service
Committed to developing sustainable & practical improvements for scientists worldwide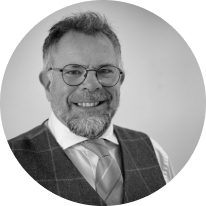 Asynt's unique range of innovative and sustainable products/services are developed by chemists for chemists - to make your lab life easier.
Martyn Fordham, MD
Customers also purchased