The Asynt Vacuustand
The Asynt Vacuustand brings together the cost effective IKA rotary evaporator (with five year warrantee) and the super efficient Vacuubrand MD1C Vario pump producing an amazing, low cost, sleek, neat and compact complete package with no compromise in performance.
The stand fits neatly and securely over the IKA rotary evaporator providing robust support and protection of the Vacuubrand pump. Ideal for use where fume hood space is at a premium.
Manufactured from 5mm polycarbonate, the Asynt Vacuustand is resistant to a range of commonly used laboratory solvents and is temperature-resistant to 170 oC.
Designed with a small footprint to maximise fume hood space.
Now you don't need to shop around for your ultimate laboratory experience. Asynt will do all this for you
Durable 8mm polycarbonate structure
Simple to clean
Cost effective solution
UK / Europe / Global Delivery
Developed in collaboration with our clients / Bespoke design service
Committed to developing sustainable & practical improvements for scientists worldwide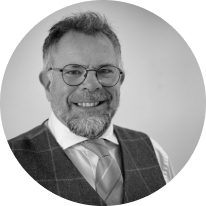 Asynt's unique range of innovative and sustainable products/services are developed by chemists for chemists - to make your lab life easier.
Martyn Fordham, MD
Customers also purchased