Production & Marketing
Asynt can work with you, taking your tested prototype and advancing to scaled production & marketing, to launch your innovation to the scientific world.
We can work through the full design and build process to formalise production using the best methods both for quality and cost, and implement packaging, data and supporting literature to enable release to the public.  Using our knowledge and experience we can work with you prior to actual production to ensure details such as any necessary price point for the apparatus is met and doesn't render it effectively useless by being too expensive for the target market.  Together we could build a new platform that could be repurposed depending upon the users requirements, such as the fReactor Flow Chemistry platform which was developed in partnership with the iPRD at The University of Leeds and is now available with Photo Chemistry modules.  The sky is the limit!
It needn't finish there!
Asynt has a fantastic worldwide network of distribution partners who may market and sell a new product, in addition to our own marketing and press publications.  This combination of resources could give you access to laboratories all over the world who may be interested in purchasing your new laboratory tool.
Talk to us today
Get in contact with our scientists today and talk through your ideas; we've a huge range of experience, both in the laboratory and with the production & marketing of novel laboratory solutions – together we can create something amazing!
Utilise Asynt's network of manufacturers
Work through price point analysis for appropriate markets
Design packaging and product literature
Market your product worldwide
UK / Europe / Global Delivery
Developed in collaboration with our clients / Bespoke design service
Committed to developing sustainable & practical improvements for scientists worldwide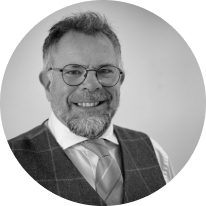 Asynt's unique range of innovative and sustainable products/services are developed by chemists for chemists - to make your lab life easier.
Martyn Fordham, MD
Customers also purchased