PhotoVap PhotoReactor For Rotary Evaporators
PhotoVap was developed at Nottingham University by a team of chemists led by Mike George, and including Martyn Poliakoff and coworkers, allowing a standard rotary evaporator to be utilised as a thin film photo reactor.
360 W of controlled visible light is available to enable effective photo chemistry in any lab.
Please contact us to discuss your requirements and the options available.
UK / Europe / Global Delivery
Developed in collaboration with our clients / Bespoke design service
Committed to developing sustainable & practical improvements for scientists worldwide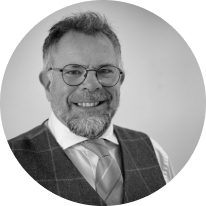 Asynt's unique range of innovative and sustainable products/services are developed by chemists for chemists - to make your lab life easier.
Martyn Fordham, MD
Customers also purchased