Vacuubrand PC 3001 VARIO Select
The PC 3001 VARIO select pumping unit precisely controls the vacuum level in order to achieve unparalleled process control.
This pump is suitable for even high boiling point solvents.
The integrated VACUU·SELECT controller provides an easy-to-use, application based interface that covers all common lab applications. The VACUU·SELECT controller has you covered!
Vacuum controller
VACUU·SELECT
Number of heads / stages
4 / 3
Max. pumping speed
m3/h
2.0
Max. pumping speed
cfm
1.2
Ultimate vacuum (abs.)
mbar/torr
2.0 / 1.5
Ultim. vac. (abs.) with gas ballast
mbar/torr
4 / 3
Ambient temperature range (operation)
°C
10 – 40
Ambient temperature range (storage)
°C
-10 – 60
Max. back pressure (abs.)
bar
1.1
Inlet connection
Hose nozzle DN 6-10 mm
Outlet connection
Hose nozzle DN 8-10 mm
Coolant connection
2 x hose nozzle DN 6-8 mm
Rated motor power
kW
0.16
Motor speed range
min-1
200 – 3000
Degree of protection
IP 20
Dimensions (L x W x H)
mm
303 x 306 x 400
Weight
kg
8.2
Noise level at 50 Hz, typ.
dBA
42
ATEX conformity (only 230V)
II 3/- G IIC T3 X Internal Atm. only
Items supplied
Pump completely mounted, ready for use, with manual.
Accessories
Rubber vacuum tubing DN 6 mm (686000)
Rubber vacuum tubing DN 8 mm (686001)
Coolant valve VKW-B (674220)
Vent valve VBM-B (674217)
Liquid level sensor (699908)
VACUU·BUS® Y-Adapter mit Kabel 2m (683240)
UK / Europe / Global Delivery
Developed in collaboration with our clients / Bespoke design service
Committed to developing sustainable & practical improvements for scientists worldwide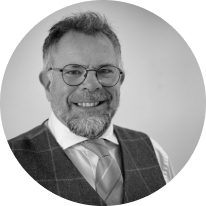 Asynt's unique range of innovative and sustainable products/services are developed by chemists for chemists - to make your lab life easier.
Martyn Fordham, MD
Customers also purchased