NMR Deu Quant Tubes
The DEU QUANT tube is a true precision 600 MHz NMR tube with an extremely low variation in inner diameter and is now available from Asynt. Because of the precise inner diameter, the capacity per filling height is consistent from one tube to the next, and thus suitable for quantitative NMR measurements.
In addition, the DEU QUANT qualifies for high-resolution NMR spectoscopy having excellent sample to sample reproducability and greater signal sensitivity during spinning or non-spinning data acquisition, because of the thinner wall thickness.
Asynt Ltd is the UK distributor for Deutero NMR tubes and accessories for auto-sampling and high throughput NMR.
As chemists, the Asynt sales team recognize how important performance and quality of NMR tubes are to prevent shimming issues, caused by an inadequate NMR tubes, or even worse tube breakage within the NMR machine due to inconsistent tube dimensions.
Deutero is a German based manufacturer of NMR Tubes for NMR Spectroscopy allowing us to provide a superb range of products at extremely competitive pricing and with German quality.
Item number: Deu Quant
O.D (mm) : 4.966 ±0.004
Wall thickness (mm) : 0.40
I.D (mm) : 4.166 ±0.004
Conc (µm) : 4
Camber (µm) : 4
Length (inch) : 7
Pack size: 5
UK / Europe / Global Delivery
Developed in collaboration with our clients / Bespoke design service
Committed to developing sustainable & practical improvements for scientists worldwide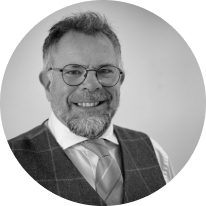 Asynt's unique range of innovative and sustainable products/services are developed by chemists for chemists - to make your lab life easier.
Martyn Fordham, MD
Customers also purchased