LabCold Fridges & Freezers
Asynt is pleased to offer the complete range of Labcold refrigerators and freezers which have been designed and developed to meet the demands of scientists in the modern laboratory.
The range includes Sparkfree fridges and freezers, including a fan circulated Sparkfree Refrigerator, cooled incubators as well as Ultra Low Temperature freezers. We also have sample and reagent refrigerators powered by the "IntelliCold" controller for excellent temperature stability.
Manufactured to perform to the demands of a busy laboratory, most either feature locks or can have locks fitted to the cabinet for safety and security.
To complement the range we can also provide Temperature Monitoring and Preventative Maintenance contracts so please contact us to discuss your requirements.
With a wide range of options available we hope there is something to suit your requirements.  We can offer a variety of solutions for:
Sample and reagent fridges
Sparkfree fridges
Sparkfree freezers
Advanced laboratory systems
-40°C laboratory freezers
-80°C Ultra low temperature freezers
Cooled incubators
Flake ice makers
Cubed ice makers
UK / Europe / Global Delivery
Developed in collaboration with our clients / Bespoke design service
Committed to developing sustainable & practical improvements for scientists worldwide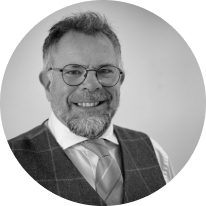 Asynt's unique range of innovative and sustainable products/services are developed by chemists for chemists - to make your lab life easier.
Martyn Fordham, MD
Customers also purchased