LabCold RLPR0214 Sparkfree Fridge
The LabCold RLPR0214 Sparkfree Fridge is engineered to store flammable materials safely with no sources of ignition inside the chamber.  Anything that could cause a spark is located outside the chamber for the ultimate in laboratory safety.
All LabCold sparkfree models are fitted with a built in lock and digital temperature display.
49L capacity
Exterior dimensions (HxWxD): 565 x 480 x 455mm
Interior dimensions (HxWxD): 420 x 400 x 320mm
Weight: 19kg
Energy consumption: 0.3 kWh/24hr
Operating Temperature: +0°CC to +10°C
Factory Set Point: +4°C
Interior Construction: Moulded ABS
Exterior Construction: Painted Steel
Door Style: Solid
Door Hinging: Right
Door Lock: Yes
Door Open Alarm: Yes
Shelves: 2
Shelf dimension (WxD): 415 x 240mm
Spares shelves available: Yes
UK / Europe / Global Delivery
Developed in collaboration with our clients / Bespoke design service
Committed to developing sustainable & practical improvements for scientists worldwide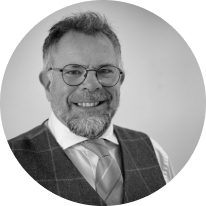 Asynt's unique range of innovative and sustainable products/services are developed by chemists for chemists - to make your lab life easier.
Martyn Fordham, MD
Customers also purchased