Julabo F250 EcoChiller
The Julabo F250 EcoChiller is the ideal choice for replacing tap water in cooling applications and is one of our most popular chillers.
The reduction of facility water costs enables a fast return of investment while saving fresh water resources. The unit is usable for working temperatures from -10°C to +40°C with a temperature stability of ±0.5°C (PID-control). Thanks to its small foot print and the frontal vents the unit is ideal for flexible laboratory applications and provides optimal process stability.
Environmentally friendly operation with Low energy consumption
No side vents, instruments can be placed right next to other equipment
All wetted parts made of stainless steel or high grade plastic
Compact design and small footprint
Splash-proof keypad
Large, bright LED display
Easy filling
Drain tap
UK / Europe / Global Delivery
Developed in collaboration with our clients / Bespoke design service
Committed to developing sustainable & practical improvements for scientists worldwide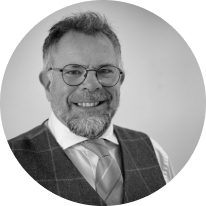 Asynt's unique range of innovative and sustainable products/services are developed by chemists for chemists - to make your lab life easier.
Martyn Fordham, MD
Customers also purchased