Julabo SC-Series
The Julabo SemiChill series offers powerful recirculating coolers. These units have been especially designed for applications in the semiconductor industry.
Five models are available, with cooling capacities from 2.5 to 10 kW (air- or water-cooled). Working temperature ranges from +5 to +35 °C which can optionally be extended from -20 to +130 °C.
Common features of the range:

Very quiet
ATC3 3-Point-Calibration
Precise PID temperature control
For the most demanding applications
Handles and castor make relocation easy
Industrial grade mains power switch and emergency cut-off
Front filling port
Warning and safety functions
Modular design allows selection between different options
Removable venting grid for simplified removal of dust
Optical filling level indicator
Air cooled model
Low noise level
UK / Europe / Global Delivery
Developed in collaboration with our clients / Bespoke design service
Committed to developing sustainable & practical improvements for scientists worldwide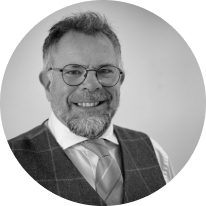 Asynt's unique range of innovative and sustainable products/services are developed by chemists for chemists - to make your lab life easier.
Martyn Fordham, MD
Customers also purchased