J-Kem Syringe Pump
The J-Kem Syringe Pump SYR-1200 is believed to be the most versatile syringe pump available for research. With both a single and dual pump configuration to choose from, the SYR-1200 dispenses fluids with sub-microliter precision as either a single injection or continuous flow. Innovative KEM-Pump software, included with each pump, implements seven syringe pump programs that meet virtually any fluid delivery need.
Range: 15 nanoliters – 200 ml/min.   Good for flow chemistry and, as an example, at 15 nl/min it takes 1,111 hours to dispense 1 ml.
The pump systems can have up to 16 pumps and are ideal for catalyst research.  Pump 1 adds Reagent 1 at 5ml/min, Pump 2 adds reagent 2 at 6.845 ml/min and pump 3 adds reagent 3 (an initiator) at 0.01ml/min
Continuous, uninterrupted, Pulse-free addition.   This isn't like anything else you'll have seen.
The SYR-1200 can automatically refill, so that you can request a pump with a 10ml syringe to delivery 120ml in 35 minutes, because the syringe automatically refills when needed.
With an 8-port distribution valve, a single pump can access sequentially deliver 7 different reagents or address 7 different reactors.
Key features of the syringe pump include:
Continuous addition
Extraordinary flow rate range, down to 15 nl/min
Microliter precision at all volumes

Temperature, pH, pressure modules available.

Multi-port distribution valve delivers 14 reagents to one reactor, or 1 reagent to 14 reactors, or any combination in between.
100% glass and Teflon fluid path stable to acids, bases, and organic solvents.
Standard Programs
KEM-Pump Software implements nine fluid delivery programs that automate virtually any reagent delivery or sampling application giving full versatility to the J-Kem syringe pump.
Program 1 – Timed Addition
Continuous delivery of any volume at a user entered flow rate.
Program 2 – Sequential Addition
Sixteen step program sequentially delivers up to 14 different reagents to multiple reactors. Independent volume and flow rates for each step.
Program 3 – Parallel Addition
Adds a single reagent to multiple reactors (up to 7) in parallel with independent volume and flow rates.
Program 4 – Concurrent Addition
Simultaneously adds two reagents to a single reactor at independent rates and volumes.
Twelve step addition program. Dual syringe pump systems only.
Program 5 – pH Stat and Constant Pressure Addition
When the optional pH feature is ordered, solutions can be titrated and then maintained at a constant pH. The optional pressure transducer adds reagents at a constant pressure.
Program 6 – Program Builder
Drag-and-drop any sequence of pump commands to perform virtually any fluid delivery  program.
Includes I/O and temperature control methods.
Remove control from PC or LabView.
Program 7 – Manual Control
Allows manual control of the pump in a point-and-click interface.
Program 8 – Autosampler
Aspirate samples at user set times to sample vials.
Program 9 – Custom 
J-KEM offers to write one custom program and add it to your copy of KEM-Pump at no additional charge.
Creating New Programs
With the J-Kem syringe pump SYR-1200, new programs are created by adding your code to J-KEM's open source syringe pump application, "KEM-Pump" written in Microsoft's VB.Net. For researchers with programming experience, the versatility of the syringe pump system is limited only by your imagination.  For research without programming experience, one of the screens in KEM-Pump builds new syringe pump programs by dragging commands to a script-style command list. KEM-Pump also has an intuitive graphical interface that displays the status of a running experiment in real time.
KEM-Pump contains high level functions that provide intuitive access to every syringe pump feature. Using these functions virtually any syringe pump program can be created in a matter of hours.
Contact us now to discuss how this could revolutionise your lab
Programmable Syringe Pumps with/without Netbook PC Controller
Includes the syringe pump and a netbook PC with KEM-Pump pre-loaded and ready to run:

Single position syringe pump
Input: 120 Vac / 

230Vac, CE approved


Requires the selection of one syringe and valve for operation
Dual position syringe pump
Input:120 Vac / 230Vac, CE approved
Requires the selection of two syringes and valves, one for each pump

Syringe Pump Options

I/O Package. Includes 3 high current outputs (170 mA, 24 Vdc), 3 digital TTL inputs, 1 analog input (8 bits, 0-5 Vdc).  Control solenoid valves or read input sensors, all under program control. Includes internal power supply.
Programmable 120 V outlet. Turns equipment On/Off under program control. 3 amps @ 120 Vac (12 amp available)

Syringes available

25 mL glass syringe with Teflon plunger
50 mL glass syringe with Teflon plunger
100 mL glass syringe with Teflon plunger
250 mL glass syringe with Teflon plunger
500 mL glass syringe with Teflon plunger
1.0 mL glass syringe with Teflon plunger
1.25 mL glass syringe with Teflon plunger
2.5 mL glass syringe with Teflon plunger
5 mL glass syringe with Teflon plunger
10 mL glass syringe with Teflon plunger
25 mL glass syringe with Teflon plunger
50 mL glass syringe with Teflon plunger
Shatterproof plastic coating on glass syringe barrel

Teflon distribution valves available:

3-Port distribution valve (syringe + 3 addressable ports)
4-Port distribution valve (syringe + 4 addressable ports)
6-Port distribution valve (syringe + 6 addressable ports)
8-Port distribution valve (syringe + 8 addressable ports)
Teflon tubing and fittings also available
Pressure options:
The pressure control option dispenses solutions at a constant flow rate or constant pressure. A highly valuable experiment to study filter characteristics or any process that  needs to regulate flow rate as a function of pressure. Can be combined with an  analytical balance to record the weight of fluid output.
Real-time graphics, Charting, and Data logging.
Add Solutions at a Constant Rate While Logging System Pressure – Program the pump to add reagents at a constant flow rate while logging the system pressure. Perfect for filtration studies or any experiment requiring logging system pressure as a function of flow rate.
Add Solutions at a Constant Pressure – In this experiment the pump continuously varies the flow rate of the pump in order to maintain a constant system pressure. Useful for filtration studies or any experiment whose design is to study the flow characteristics of a filter or other material over time.
UK / Europe / Global Delivery
Developed in collaboration with our clients / Bespoke design service
Committed to developing sustainable & practical improvements for scientists worldwide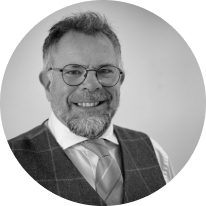 Asynt's unique range of innovative and sustainable products/services are developed by chemists for chemists - to make your lab life easier.
Martyn Fordham, MD
Customers also purchased