IKA Labworldsoft
The IKA Labworldsoft ® 6.0 software offers you the most advanced multi-purpose program for measuring, controlling and regulating your laboratory apparatus.
This software version allows users to network up to 64 devices simultaneously via one PC, thus making the automation of your laboratory experiments and processes much easier and efficient.
Measurements and processes may be run independently. You can also use other manufacturers apparatus with this software to integrate your whole lab into this very useful software, ensuring reduced processing times and increased productivity.
The communication between PC and laboratory device is performed via the serial interface RS 232 (COM1 or COM2). labworldsoft® allows for the fast recording of many physical parameters, such as torque, temperature, speed, pH, etc. These parameters can be represented on a y/t graph for easier data analysis and documentation.  You can open sessions in parallel and operate measurements and processes independently of each other. Benefit from reduced process times and higher productivity.
Free 30 day trial available – just ask!
Enhanced features include:
Enormous library of laboratory equipment

over 700 laboratory devices
over 40 manufacturers
customised implementation also available

Multiple language support (up to 10 languages)
More device support
Integrated license management
Online firmware update
XML support for importing / exporting older configuration files
Windows 7 support and up-to-date online help
Various bug fixes and performance enhancements
Operating system compatibility:
| | |
| --- | --- |
| Windows 2000 – | yes |
| Windows XP – | yes |
| Windows Vista – | yes |
| Windows 7 – | yes |
| Windows 8 – | yes |
Accessories available:
PC1 8.2 Plug-in card (PN: 8017500)
PC 4.1 RS 232 server (PN: 3192000)
PC 1.1 Cable (PN: 2616700)
PC 1.5 Cable (PN: 2756000)
PC 2.3 Cable (PN: 3036200)
UK / Europe / Global Delivery
Developed in collaboration with our clients / Bespoke design service
Committed to developing sustainable & practical improvements for scientists worldwide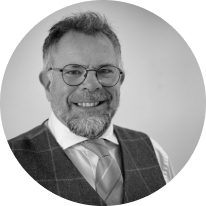 Asynt's unique range of innovative and sustainable products/services are developed by chemists for chemists - to make your lab life easier.
Martyn Fordham, MD
Customers also purchased