FlowLab Flow Chemistry system
The FlowLab Flow Chemistry System is an affordable and easy-to-use entry level flow chemistry platform that is ideal for education, training and for those wishing to try flow chemistry without the associated costs of a sophisticated fully automatic system.
The system comprises of 2 high pressure pumps, a HotCoil™ coil reactor station and FlowLab system control software. The computer, pumps and HotCoil are connected over a LAN using an Ethernet HUB. In this way, the system can be operated by Wi-Fi allowing the control computer to be conveniently positioned outside the fume cupboard and away from chemicals.
Dependent on the temperature range required, choose from 2 configurations:
The FlowLab Flow Chemistry System includes a Uniqsis HotCoil heated reactor station that delivers ambient to 260 oC.
The FlowLab Cold Flow Chemistry System includes the Polar Bear Plus Flow and  operates in the range -40 oC to 260 oC; all without the need for cardice or liquid nitrogen.
The standard system comes complete with dedicated FlowLab control software that enables full manual control and the ability to program a single automated experiment.
The reactor modules are compatible with all Uniqsis coil reactors. Column reactors can also be fitted by adding the HotColumn accessory and Uniqsis glass Static reactor/mixer Chips can be mounted on the Polar Bear Plus Flow  by specifying the additional Chip Holder.
There are a wide range of additional options available so please contact us if you'd like to discuss the system and how it might suit your requirements.
Click our "downloads" tab for Flow Chemistry Publications.
2 High pressure pumps: flow rates 0.01 to 10.0ml/min
Integrated pressure transducers: Pmax=100bar
HotCoil™ heated coil reactor station: Tmax=260°C with large visible display
FlowLab software for automated system control with data logging
Wi-Fi remote control
Quickly save and reload experiments
Supplied with 5.0ml stainless and 5.0ml PTFE coil reactors
The FlowLab application affords control of the system via a step-through interface that is straightforward to use. Specific control screens allow users to modify system settings and perform automated priming and wash functions in addition to designing new, or loading previous, experiments. Reactions can be run automatically on a time basis, and reaction progress is monitored in real-time from a plot of temperature and pressures. The reagents used can be entered in text fields and logged data is automatically saved.
For operational safety, FlowLab software monitors pressure and temperature and will automatically shut down if there is a blockage, leakage or overheating.
All system components are CE marked and are covered by a 12 month warranty against component malfunction and workmanship.
UK / Europe / Global Delivery
Developed in collaboration with our clients / Bespoke design service
Committed to developing sustainable & practical improvements for scientists worldwide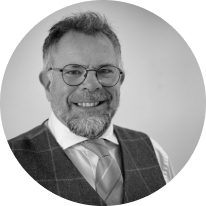 Asynt's unique range of innovative and sustainable products/services are developed by chemists for chemists - to make your lab life easier.
Martyn Fordham, MD
Customers also purchased