Essential Resources
At Asynt we feel that one of the most essential resources that anyone can have is the power to listen and understand.
The Asynt sales team is made up entirely of PhD chemists & industry experts who not only have extensive product knowledge, but also have a real understanding of life in the laboratory.  They will listen to your needs, they can understand problems you may have encountered, appreciate your parameters and work with you to formulate a real solution – no matter how simple or complex that may be.
We understand that chemical compatibility is a key factor when designing any scientific apparatus and we are able to utilise an extensive range of materials in our design and manufacturing processes.  In addition to our team of talented chemists, we have a wide pool of highly skilled and experienced engineers and manufacturers whose expertise we can draw upon as further essential resources.  This allows us to combine materials, techniques and technology in order to provide the best possible bespoke systems or apparatus for you.
It may be that your requirements have changed, the space you have to achieve your objective has changed, that an old and faithful piece of equipment doesn't work the way you would like it to now (or no longer functions at all!) or you would like to work more sustainably…
Contact us today to discuss your chemistry requirements so that together we can build your ideal solution!
In addition to our team of chemists, we draw resources from skilled tradespeople, engineers and manufacturers in areas such as:
Mechanical engineering of metals, plastics and PTFE
Scientific glassblowing
Design and engineering of high pressure vessels
Electronic design and control
Computer Aided Design (CAD) systems
Sustainable laboratory development
UK / Europe / Global Delivery
Developed in collaboration with our clients / Bespoke design service
Committed to developing sustainable & practical improvements for scientists worldwide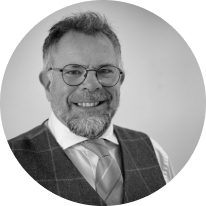 Asynt's unique range of innovative and sustainable products/services are developed by chemists for chemists - to make your lab life easier.
Martyn Fordham, MD
Customers also purchased