DrySyn Schlenk Tube Heating Blocks
We now have DrySyn heating blocks designed to enable safe and successful heating of Schlenk Tubes.
Schlenk lines are used to successfully manipulate air sensitive compounds. The high vacuum applied is used to remove the last traces of solvent from a sample. Vacuum gas manifolds often have many ports and lines.
With careful handling, it is possible for multiple operations to be run simultaneously.
Schlenk tubes are often placed in oil baths to encourage evaporation of high boiling solvents, however by using the DrySyn Schlenk tube heating block adapter, oil baths can be eradicated and the process becomes much safer.
Currently available for

100ml (36mm diameter hole)
200ml (50mm hole)

These can also be custom made to your specification to fit the Schlenk tubes that you use in your lab.
UK / Europe / Global Delivery
Developed in collaboration with our clients / Bespoke design service
Committed to developing sustainable & practical improvements for scientists worldwide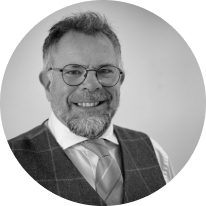 Asynt's unique range of innovative and sustainable products/services are developed by chemists for chemists - to make your lab life easier.
Martyn Fordham, MD
Customers also purchased