CondenSyn Waterless Condenser USA
The Asynt CondenSyn Waterless Condenser USA is a unique glass air condenser,  that requires no cooling water for operation.  By using a unique glass forming technique we have been able to manufacture a high surface area air condenser which is robust and effective.  This particular model is supplied with the appropriate fittings for the popular style of flask for our customers in the USA.
Performance of the CondenSyn is equivalent to a Leibig type condenser being used with tap water.
No issues with water leakage, and potential flooding
By not using water the environmental impact is reduced as is the costs of water usage.
A tidy setup, clear visibility of reflux and easy to clean
Suitable for use under vacuum
Each CondenSyn Waterless Air Condenser USA is individually handmade
CondenSyn is designed to integrate into multiple systems and applications, with fittings to suit.
CondenSyn is considerably less costly than other available systems, but don't let that put you off!
The unique Asynt CondenSyn concept is protected by European Community Registered Designs

In these tests the weighed contents were stirred at the given temperature for the stated time to test the loss of solvent, i.e. how much solvent would be lost once the contents have cooled to room temperature.
In a teaching environment the temperature of the heating element is often set higher by students than necessary to ensure a fast heating and vigorous, i.e. clearly visible, boiling of the solvent / reaction mixture. Thus, the temperatures were set to higher values than recommended in research labs for e.g. stills.
*The higher loss of water measured is due to its high surface tension that resulted in droplets of water sticking to the inside of the entire length of the condenser, rather than all running back to the RBF as was observed for all other solvents. **It is recommended that to prevent breakthrough when using solvents below 60 oC boiling point that a temperature differential is kept below 10 oC. With Diethyl Ether then this should be no more than 4 oC.
Saving money and water:
The average rate of water used in a condenser is 2 litres per minute; this rate was confirmed by a major UK research institution as the average measured use per water condenser in their facility. The water costs used below are at $2.03 per cubic metre supply and $2.16 per cubic metre waste which is equivalent to 0.42c per litre.
This commercial rate cost is from a water supplier in the UK, Anglian Water (Wave) in March 2022.

Available in a wide range of sizes and fittings, designed to suit USA "A" type connectors:
GB-C-200-A14 200 mm with 14/20 socket (CondenSyn MINI)
GB-C-350-A14 350 mm with 14/20 socket
GB-C-350-A24 350 mm with 24/40 socket
GB-C-450-A24 450 mm with 24/40 socket
Independent tests were performed by a leading UK University to evaluate the performance for safe use in their research and teaching laboratories. Evaluations were based upon a basic 350 mm effective length CondenSyn, a 250 mL round bottom flask with 150 mL of solvent.
Available to purchase locally in the USA or direct from Asynt.
Currently available as part of a buy 10, get the 11th FREE deal for CondenSyn and CondenSyn MINI (cheapest free). Offer valid to 30th September 2023. Contact us for more details.
UK / Europe / Global Delivery
Developed in collaboration with our clients / Bespoke design service
Committed to developing sustainable & practical improvements for scientists worldwide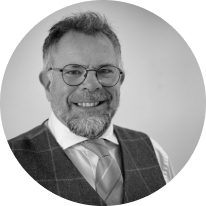 Asynt's unique range of innovative and sustainable products/services are developed by chemists for chemists - to make your lab life easier.
Martyn Fordham, MD
Customers also purchased