3 Tier Polypropylene Lab Tube Racks
3 Tier polypropylene lab tube racks – practical, economical and available in a range of configurations.
New to Asynt, these fully autoclavable racks for storing 15ml tubes are available in 4 colours, pink, yellow, blue or green. Each holds up to 60 test tubes.
Dimensions: (LxWxH) 270x135x64mm
Made up of 3 separate parts which clip easily together. Sold individually, in boxes of 10 fully assembled or build your own racks in boxes of 15.
Convenient carrying handles on either end of the rack and ideal for use in a water bath as they will sink to the bottom without toppling over.
can be stored at temperatures down to -80° C
60 place rack each hole is 16mm diameter.
offers a good balance of thermal and chemical properties with moderate strength.
low density and has a good strength to weight ratio.
offers excellent chemical resistance with very low permeability to water, vapor, and gases.
meets the requirement of the U.S. Food and Drug Administration
can be used in direct contact with foods.
made from virgin polypropylene which avoids the presence of contaminating polymers, maintaining moulding consistency and ensuring plastic integrity
Liquids such as gasoline, Xylene, and chlorinated solvents will swell and soften this material
UK / Europe / Global Delivery
Developed in collaboration with our clients / Bespoke design service
Committed to developing sustainable & practical improvements for scientists worldwide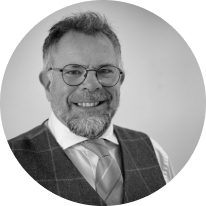 Asynt's unique range of innovative and sustainable products/services are developed by chemists for chemists - to make your lab life easier.
Martyn Fordham, MD
Customers also purchased