Organisations are growing increasingly concerned about both the environmental impact and indeed the cost of running a research facility.
A condenser is often required for synthetic experiments and is therefore an essential tool for the research chemist. Whilst condensers cooled by a circulating fluid such as water are effective, their constant need for running tap water creates an environmental and cost issue. Consequently such condensers should ideally be attached to a recirculating chiller unit which will not just reduce the environmental impact but also the long term running costs.
Drawing upon over 30 years of scientific glass manufacturing knowledge, Asynt has created an affordable high-surface-area air condenser which is both safe and operationally effective. The robust design uses a new borosilicate glass manufacturing technique and this, together with a proprietary multiple hyperbolic profile, ensures optimum heat removal as vapours pass along its length. CondenSyn additionally incorporates a non-roll feature to help prevent accidents if left on a lab bench. Offering clear visibility of ongoing experimental reflux, the Asynt CondenSyn is easy to clean and maintain.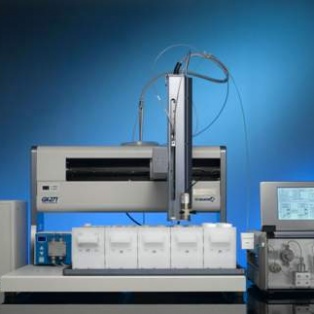 In extended period testing the performance of the CondenSyn air condenser has been shown to be equivalent to a Liebig type condenser being used with tap water. By not using water as the condensing coolant the CondenSyn eliminates the environmental and running costs associated with the need for constant running tap water as well as potential issues associated with water leakage.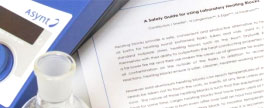 The average rate of water used in a condenser is 2 litres per minute; this rate was confirmed by a major UK research institution as the average measured use per water condenser in their facility. The water costs used below are at £1.00 per cubic metre supply and £1.10 per cubic metre waste which is equivalent to 0.21p per litre. This commercial rate cost is from a water supplier here in the UK, Anglian Water in April 2015. The initial purchase costs of the CondenSyn are quickly outweighed by the savings possible.