What is it all about?
The JEC Composites Connect event is designed to work as an online trade show for the composites community, with digital booths, a conference program, networking areas and JEC Group Innovation Programs.  The main exhibition focus of the event is temperature control platforms – something we are particularly interested in due to the immense effect good temperature control has on your chemistry, but on the environment too.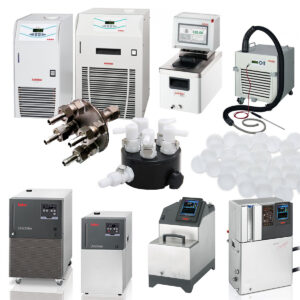 Attendees have FREE non-stop access to the digital floor from 8.30AM CEST (9.30AM GMT) on 1st June to 8.30PM CEST (9.30PM GMT) on 2nd June 2021.
What does the event entail?
For those attending JEC Composites Connect, there's so much on offer including:
Exhibitor Livestreaming:  Immerse yourself in best-case applications and get concrete solution approaches via livestream and video chats.
Interactive Conference Program:  Be inspired by the ideas and visions of the speakers in the daily livestream program and derive concrete measures for your company from them.
Networking Service:  Through the meeting requests platform you can find suitable contacts, arrange appointments, and get into conversation with exhibitors and other participants via video call and networking lounges during the event.
Personal Dashboard:  Participants can save their favourites, appointments and conference planner, contact lists or personal recommendations.
In the personal dashboard, everything is at your disposal at anytime.
Register:
You can see the full program here: https://www.jeccomposites-connect.events/program/
and register online for free via the event website here: https://my.jeccomposites-connect.events/Pro
Have a virtual visit with the Asynt team!
Dr Kerry Elgie and Dr Mike Kenny will be attending on behalf of the Asynt team.  They'll be available throughout via our live chat (details below) to help with any queries you may have relating to your laboratory equipment; as chemists themselves, they understand the kind of issues you deal with on a daily basis in the lab and have extensive knowledge of both new apparatus to the market that might be useful to you, and of the incredible wealth of resources we have available to produce a bespoke solution to meet your needs.
A couple of key products/ranges that might be of interest are the DrySyn oil-free laboratory heating (and cooling!) blocks and the CondenSyn waterless air condensers (hugely effective, replace your traditional Leibig condensers, don't flood your lab, don't pour your budget quite literally down the drain, and clean them super-easily in your glass washer!).
How about Flow Chemistry?  The fReactor benchtop Flow Chemistry platform is making this field of study accessible to everyone!
Or are you interesting in the means to work under pressure?  Not just because your manager is staring at you right now – but REALLY under pressure!  The PressureSyn high pressure reactor quite literally has safety built in as it features a unique lock and key that prevents operators from opening the vessel while any pressure remains in the system at all.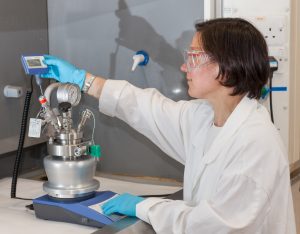 We have a huge catalogue of laboratory equipment to choose from but if you'd rather speak to a real person than peruse the website, you can either click our NEW Live Chat box (bottom right of your screen) and chat with one of our chemists, or take a few seconds and book an online face-to-face conversation via this page here: https://www.asynt.com/contact-us/book-time-with-us/ – otherwise feel free to pick up the phone and give us a call on +44 (0)1638 781709 as we'd love to hear from you!