It's almost time for the ACS Fall 2022 Meeting & Exposition – taking place in the McCormick Centre, Chicago, IL (USA) as well as online, from 21st to 25th August.
What to expect at the Fall ACS this year
The theme is Sustainability in a Changing World which fits beautifully with our ethos here at Asynt.  Keynote sessions include:
Sustainability and Circularity: Recyclable Polymers and Clean Water
Prof. William Dichtel
Department of Chemistry
Northwestern University
The Role of Carbon Capture in Meeting Net-Zero Carbon Goals
Dr. Jennifer Wilcox
Principal Deputy Assistant Secretary
Office of Fossil Energy
U.S. Department of Energy
Partnerships Provide a Path to Sustainability
Dr. Laura L. McConnell
Regulatory Scientific Affairs
Bayer Crop Science
Atomic insights for a sustainable future: Understanding bonding at metal oxide surfaces relevant to energy storage and conversion processes
Dr. Ellen Matson
Associate Professor of Chemistry


University of Rochester

Quantum leaps: Chemistry and creativity in a changing world
Dr. Laura Gagliardi
Richard and Kathy Leventhal Professor of Chemistry and Molecular Engineering
The University of Chicago
In addition, there'll be over 10,000 abstracts, career events, programmes for both industry and students, and of course – the exposition.
We'll be there – will you?
We're proud to confirm that we're exhibiting at the ACS Fall 2022 and you'll be able to find the Asynt team at Booth 723.  Join Dr Arran Solomonsz and Antony Wozniak and take a look at our latest laboratory innovations including the new, expanded range of CondenSyn waterless air condensers, shine a light on the LightSyn Illumin8 parallel photochemical reactor, and go with the flow with the fReactor Flow Chemistry platform.
Show offers and giveaways
We like to share some very special offers at these events that you literally will not get anywhere else or at any other time.  Join Arran and Antony at booth 723 and find out how Asynt can quite literally make your lab life easier!
You may also be able to get your hands on some fantastic Asynt goodies for free…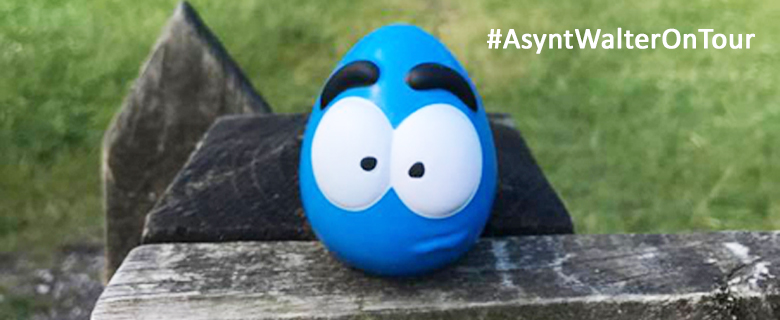 Register now
If you'd like to find out more about this event, and register to attend either virtually or physically, then please visit the official website: www.acs.org/content/acs/en/meetings/acs-meetings/fall-2022.html
Talk to our experts
If you'd like to arrange a meeting with one of our experts around this time then please drop us an email to [email protected].  If you'd like to discuss a requirement prior to this event then please don't hesitate to reach out.  You can find a LIVE CHAT box at the bottom right corner of your screen, plus all our contact details here on our website.  You can also schedule an online One2One meeting at your convenience via our online booking page.
We can't wait to hear from you or see you very soon.