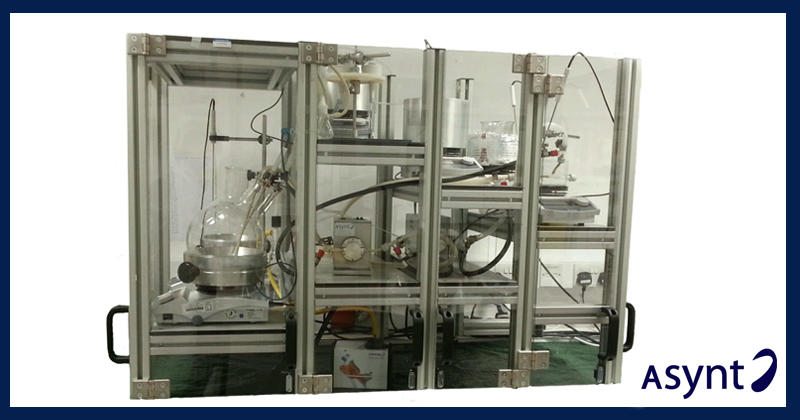 To enable small scale production of micrometre to centimetre sized crystals without the need for kilograms of starting material the University of Bath has developed, in cooperation with Asynt, a new liquid segmented mesoscale tubular reactor, which has been proven able to run for 5 hours without fouling issues and with instant recovery of solids.
As well as designing the mesoscale reactor framework exterior, Asynt were involved in the design and supply of robust, high performance heating technology for feed vessels, custom manufactured meso coil reactor heaters, detailed specification of the required pumps as well as flexible tubing jackets to maintain the temperature within these conduits.
Dr Karen Robertson of the University of Bath said "We chose to work with Asynt because of their extensive experience of designing specialist reactor systems and expertise in heating block technology. Throughout the development and experimental trials we have been very happy with the technical knowledge, design ideas and overall support provided by Asynt".
For further information please refer to the published paper relating: http://pubs.acs.org/doi/abs/10.1021/acs.cgd.6b00885