So much of our focus in product development and sourcing is defined by the absolute necessity to care for our planet, and act responsibly with the resources we have.
Events such as World Water Week, taking place worldwide from 26-31 August 2018, give us the opportunity to all pull together and strengthen our resolve, sharing knowledge, and work to optimise our habits both in the lab and at home.  This event is organised by SIW; this is a water institute who leverage knowledge and strengthen water governance for a just, prosperous and sustainable future.


SIWI stems from 3 linked events held in Stockholm in 1991, one of which was the Stockholm Water Symposium which saw around 200 scientists gathered to discuss global water challenges and the Stockholm Water Prize (under patronage of H.M. King Carl XVI Gustaf of Sweden) awarded for the first time in recognition of outstanding achievements of water related activities. 
So what are we doing now, and more importantly, why are we making a fuss about it?
Let's look at an example:
A significant university based in the north of England that we work closely with offered some interesting statistics as part of their "Sustainable Labs Scheme" recently: During the academic year 201-2015 approximately 175,000 M3 of water was consumed and an estimated 165,000 M3 of sewerage was produced.  This cost the university over £600,000 and over 60% of their water usage occurred in laboratory buildings.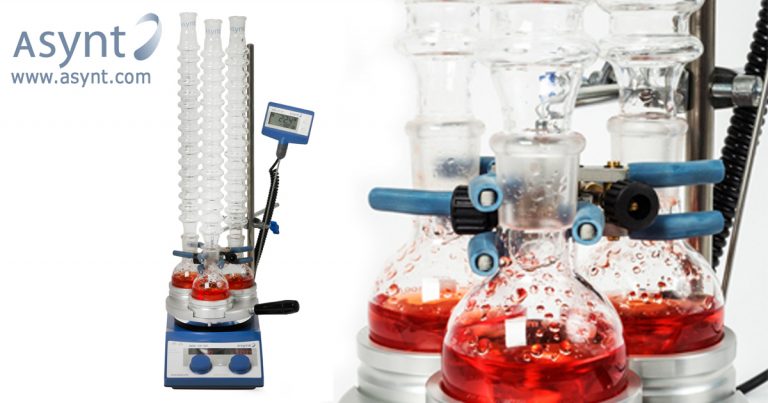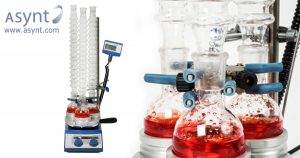 Those kind of numbers are hard to argue with.
Glass washers, sterilisers, autoclaves and water condensers – all things considered as non-excessive – all contribute significantly to water usage in the lab so this university took steps to find water-efficient replacements where possible.
The CondenSyn waterless condenser: being put to amazing effect all over the world, saving vast amounts of water with a swift payback period and no loss of performance.  See product information HERE.
Recirculating chillers: depending on the model, you can run up to five rotary evaporators from just one of these, with tap water recirculated rather than wasted. See product information HERE.

Other sustainability tools:
DrySyn oil-free heating and cooling:  incredibly easy to use, simple to customise to suit your personal requirements, clean and safe.  Suitable for flasks and vials from the tinest NMR tube up to 5L as standard.  See product information HERE.
As a company, we source locally wherever possible, in an effort to reduce our carbon footprint in terms of transportation costs/manufacturing.
We encourage the use of low / zero emission vehicles for our sales team
We have recently fitted out a dedicated facility for use in online interactive conference facilities for product demonstrations and meetings to reduce travel where possible.
You can see more information in our "Sustainability" page here on the Asynt website or see related articles here.
Share what changes you're making with us via Twitter and Instagram – we'd love to see!