We do like to share fun or interesting tweets from the world of science but the recent Twitter battle between the Natural History Museum and the Science Museum (both in London, UK) was something that could only marginally fit that bill. We couldn't resist sharing anyway!
The full "conversation" was recorded on the BBC III webpage here:
http://www.bbc.co.uk/bbcthree/item/f6635f77-9552-4d89-b935-92189bad3649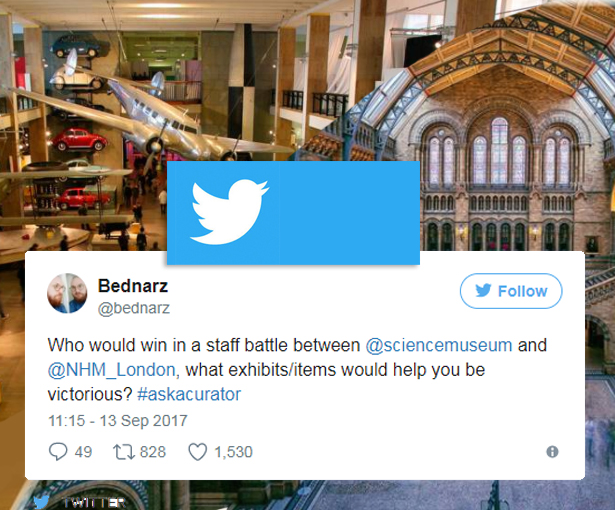 @Bednarz kicked off with his question but the Natural History Museum were quick to respond: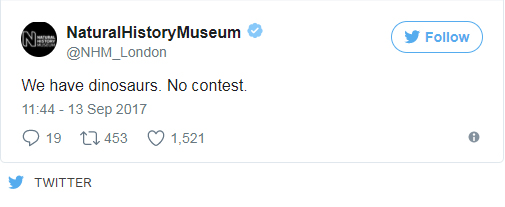 After that it got a little heated! Definitely worth a look if you have a moment to spare for something fun!