Asynt would like to say a huge thank you to the organisers of ESOC (European Symposium on Organic Chemistry) for such a fantastic event.
Mike Kenny and Kerry Elgie visited Vienna last week on a mission to convert over 1000 organic chemists to sustainable labs using the DrySyn oil-free heating blocks and the Condensyn waterless condensers. However, our new Flow Chemistry product the fReactor and the Asynt pressure reactors stole the show and were also exceptionally popular.


Keeping up with Asynt's zero carbon policy, Mike and Kerry rode electric scooters to work and back every day. A refreshing change from life behind a car steering wheel!  Check out the Asynt twitter feed for more event and product updates?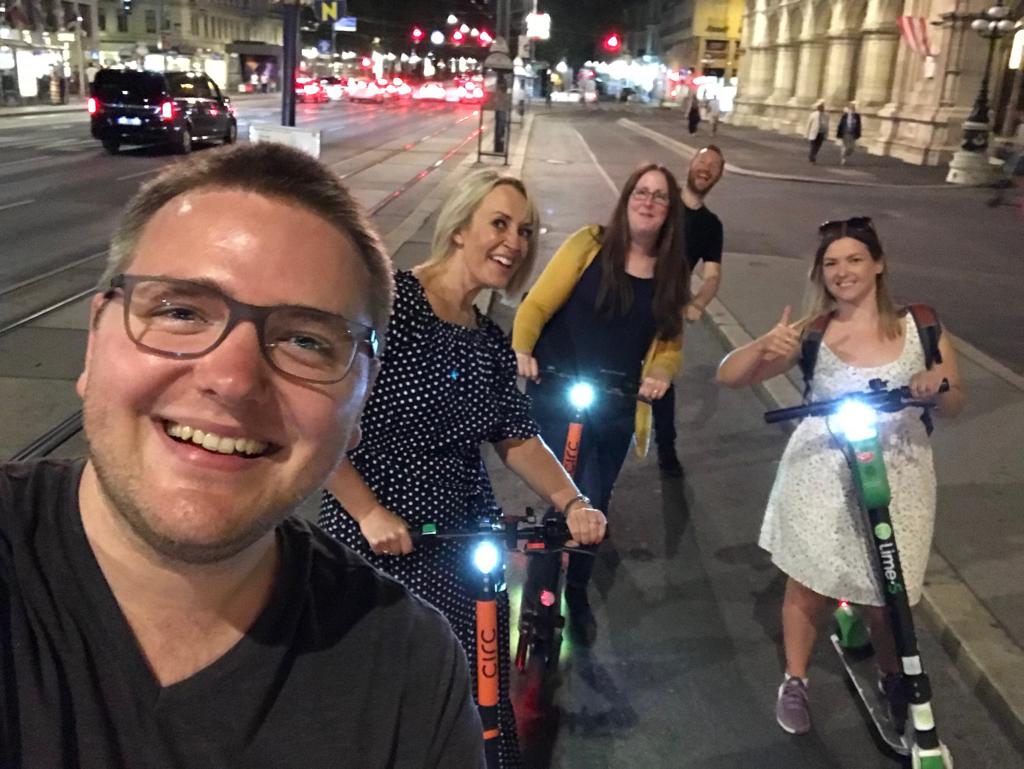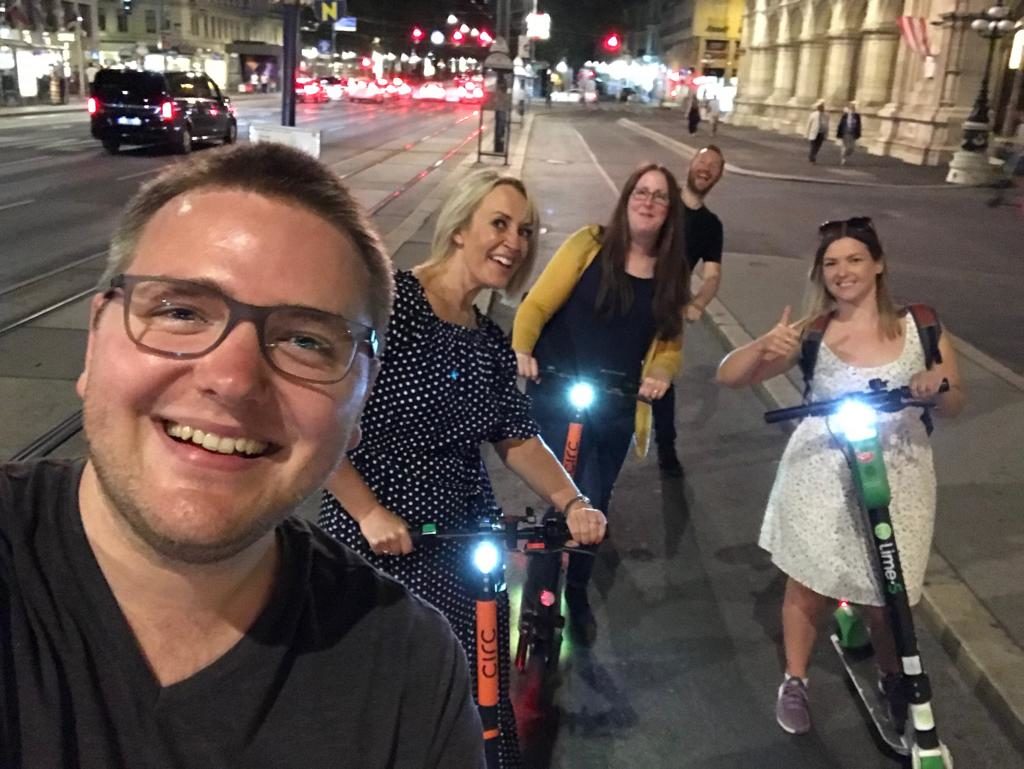 Kerry and Mike are pictured here with Rebecca Greenaway (centre, right – Liverpool University, UK) and Emma Birch & Ian Wrigley (back & far right – Fluorochem).