Vacuubrand PC 3012 NT Vario
The new eight-cylinder diaphragm vacuum pumps from Vacuubrand offer 30 to 60% more pumping speed than the predecessor series and are thus by far the most powerful diaphragm pumps of this manufacturer.
With capacities ranging up to nearly 20 m3/h and ultimate vacuums between 70 mbar and 0.3 mbar depending on the version, a broad spectrum of requirements are covered. They can be used as a replacement for oil-sealed rotary vane pumps and water ring pumps for example for load lock applications and vacuum network supplies or in kilolab and mini-plant areas.
Automatic adjustment of the vacuum level throughout the process for high process reproducibility and unattended operation
Short process times due to zero-fluctuation (hysteresis-free) vacuum control, even for large amounts of vapor
Easily operated CVC 3000 vacuum controller with clear text menus and integrated venting valve
Extraordinary diaphragm life for minimum operational and servicing costs
PC 3012 NT VARIO: excellent environmental friendliness due to efficient solvent recovery, inlet separator for demanding applications
UK / Europe / Global Delivery
Developed in collaboration with our clients / Bespoke design service
Committed to developing sustainable & practical improvements for scientists worldwide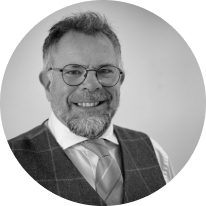 Asynt's unique range of innovative and sustainable products/services are developed by chemists for chemists - to make your lab life easier.
Martyn Fordham, MD
Customers also purchased