Vacuubrand MZ2CNT Service Kit
Servicing and maintenance of key laboratory apparatus can make all the difference between excellent performance and longevity, and unreliable performance and a short product lifespan.  This Vacuubrand MZ2CNT Service Kit includes a complete set of diaphragms and valves for you to maintain your pump yourself.
In many cases, vacuum pumps are the main workhorses for a multitude of applications in the laboratory.  Unfortunately, however, they are often exposed to chemical vapours that can lead to the requirement for maintenance.
If you're unsure about carrying out this kind of maintenance yourself, however, we can also offer  full maintenance and servicing support for not only Vacuubrand pumps, but also Welch, Edwards, Ilmvac, KNF, Pfeiffer and Busch pumps.
If you're looking for a service kit for an alternative model please contact us to request details.
Get in touch to discuss your requirements today and help your pump give you the service you can rely upon.
Complete set of diaphragms and valves required to carry out routine maintenance on the Vacuubrand MZ 2C NT pump.
It is also suitable for the following pumps: MZ 2C NT VARIO and PC 3002 VARIO.
There are no tools included in the Vacuubrand MZ2CNT Service Kit but only basic apparatus is required as per the 2nd image shown here.
Please contact us for further information.
UK / Europe / Global Delivery
Developed in collaboration with our clients / Bespoke design service
Committed to developing sustainable & practical improvements for scientists worldwide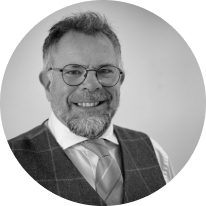 Asynt's unique range of innovative and sustainable products/services are developed by chemists for chemists - to make your lab life easier.
Martyn Fordham, MD
Customers also purchased