Vacuubrand BVC Fluid aspiration systems
Vacuubrand BVC fluid aspiration systems:
The BioChem-VacuuCenter BVC control serves for efficient and convenient aspiration of supernatants. The vacuum level – and thus the suction force – is exactly adjustable by the electronic touch panel and allows a sensitive and reproducible operation.
The chemically resistant diaphragm vacuum pump is automatically turned on and off as needed, which reduces the low noise level even further.
The BVC control is available in two complete equipment options with different collection flasks. The 2l borosilicate glass bottle with a protective coating has a very high chemical resistance. For larger amounts of liquids the 4l bottle of unbreakable polypropylene (PP) is used. The smooth surfaces allow an easy cleaning of the systems.
(Also available as "Basic" and "Professional")
powerful and long-lasting chemistry diaphragm pump for universal economical use
extremely compact, space saving and low noise and thus the ideal tool in the workplace
easy operation due to electronically adjustable suction power via touch panel, for strong or sensitive suction
autoclavable collection bottle designed to reduce aero­sol and foam formation; with hydrophobic protection filter 0.2 µm, autoclavable quick-couplings available as accessory
ready to accept a second aspiration hand controller (VHC) to support two users
UK / Europe / Global Delivery
Developed in collaboration with our clients / Bespoke design service
Committed to developing sustainable & practical improvements for scientists worldwide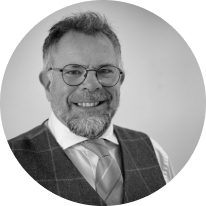 Asynt's unique range of innovative and sustainable products/services are developed by chemists for chemists - to make your lab life easier.
Martyn Fordham, MD
Customers also purchased