Vacuubrand ATEX pump
The Vacuubrand ATEX pump is intended for use in areas with potentially explosive atmospheres.  The European Community Directive 94/9/EC (ATEX) requires equipment in conformity with ATEX standards.
These chemistry diaphragm pumps are appropriate for such locations because they are highly resistant to chemicals, oil-free, have no sliding surfaces, and the expansion chamber is hermetically sealed against the drive zone. ATEX chemistry vacuum systems (also available) with solvent recovery provide safe, convenient vacuum while protecting the environment.
NEW: ATEX chemistry diaphragm pumps and vacuum systems are now available with variable speed motor for vacuum control as VARIO®-version.
The VACUUBRAND range of ATEX chemistry diaphragm pumps is supplemented by an ATEX vacuum gauge with excellent corrosion resistance and long-term stability. (Note: Compliance with EC Directive 94/9/EC does not ensure compliance with similar codes in countries outside of the EC. These pumps are not available in every location. Contact us to confirm prior to purchasing.
UK / Europe / Global Delivery
Developed in collaboration with our clients / Bespoke design service
Committed to developing sustainable & practical improvements for scientists worldwide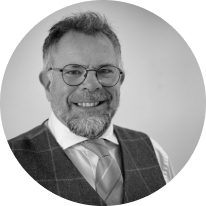 Asynt's unique range of innovative and sustainable products/services are developed by chemists for chemists - to make your lab life easier.
Martyn Fordham, MD
Customers also purchased