Sustainable Laboratory Solutions
The drive to provide more sustainable laboratory solutions is one which is at the core of how we work at Asynt.  Our team is constantly working to either improve an existing solution or find a different, and better, way of working in order to lessen the impact made in the laboratory on our environment without reducing effectiveness or productivity.
Resources for environmentally friendly solutions
We are proud to have an incredibly wide range of resources available to enable scientists to replace messy, potentially hazardous, and environmentally unfriendly oil baths and reduce water waste in their lab but it doesn't stop there! We work closely with major temperature control experts to ensure that your recirculating cooler/heater unit provides the correct level of power for your chemistry – we can also offer bespoke methods of heating and cooling however so please feel free to contact us to talk through what you're working with.
It's what we do!
Environmental impact will always be an essential consideration for anything we offer our customers, and we'll work with you on your bespoke requirements to provide the best possible sustainable laboratory solutions with the lowest possible environmental cost.  Whether you're looking to reduce water waste, reduce power consumption, reduce general consumables waste or anything else, we understand that you might not want to change your actual chemistry!  We work with you to provide the best solutions for sustainable practices that allow you to still achieve brilliant results.
What are you waiting for?  Talk to us today!
By using the huge range of expertise and experience available to us, both in traditional and new technologies, we will work with you to provide the best possible bespoke solutions that don't cost the earth.
Please contact us to discuss your requirements today.
UK / Europe / Global Delivery
Developed in collaboration with our clients / Bespoke design service
Committed to developing sustainable & practical improvements for scientists worldwide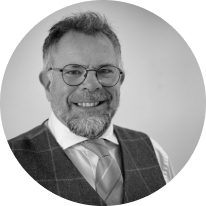 Asynt's unique range of innovative and sustainable products/services are developed by chemists for chemists - to make your lab life easier.
Martyn Fordham, MD
Customers also purchased