Squirrel Data Loggers
The Squirrel SQ2020 and SQ2040 data loggers are characterised by their ease of use, high accuracy of measurement and high quality of build, leading to high reliability of data and system longevity.
The Squirrel range of data loggers are handheld, battery operated and extremely easy to configure.
The Squirrel data loggers are used to monitor a wide range of physical parameters including temperature, humidity, voltage, current, and
resistance. They are used in varied applications across research,
quality control, all sectors of the industrial and manufacturing industries and in many of the leading scientific institutions.
Our current portfolio of Squirrel data loggers comprises dedicated multi-channel temperature loggers and a comprehensive range of high-precision multi-channel universal data loggers with increasing numbers of inputs and levels of sophistication.
high accuracy of measurement (now with 24-bit Analogue to Digital converter)
wide ranging, flexible inputs for an extensive range of sensor types
highly reliable, with extended working lives. Standard Squirrel warranty is now 3 years
very easy to use, via the data logger keyboard or from simple, comprehensive software – SquirrelView
supported by an industry leading service and support network
on-going technical and application support from experienced, qualified engineers
traceable calibration services for all Grant products
manufactured under an IS09000:2000 quality system, meeting applicable CE, UL, WEEE and RHoS directives
UK / Europe / Global Delivery
Developed in collaboration with our clients / Bespoke design service
Committed to developing sustainable & practical improvements for scientists worldwide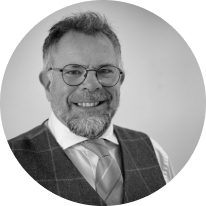 Asynt's unique range of innovative and sustainable products/services are developed by chemists for chemists - to make your lab life easier.
Martyn Fordham, MD
Customers also purchased