Platform Development
There are some tasks that are commonly carried out in laboratories all over the world and some tasks that are unique to a small scientific community.  Either way, we can work with you to build upon an idea that you might have for a means of carrying out that task more effectively and, by utilising our manufacturing expertise and resources, bring that new solution to life. It may be that a tool you're using is making life harder than it needs to be, and just a small refinement and platform development would have great implications, making it un-necessary to start over – just look at the situation with a fresh perspective.  Or perhaps you've an idea for a whole new platform!  
Together we can build upon an idea and develop solutions with the potential to actually commercialise them and bring a new product to market – whether that target market is a vast scientific field, or a more diminutive one.  We wholeheartedly believe in providing sustainable, novel solutions to previously un-met criteria even if it's just one team requiring it.  Our understanding of platform development is an open minded one…
Why not talk through your issues with one of our scientists and see if between us we can devise a development to assist and bring the best of your ideas to fruition.
Asynt has a wealth of experience and resources which are ideal for designing and developing new laboratory tools.  We'll collaborate with you to bring the best of your ideas forward and turn them into a tool that you can put to use, and which others may wish to use too.
UK / Europe / Global Delivery
Developed in collaboration with our clients / Bespoke design service
Committed to developing sustainable & practical improvements for scientists worldwide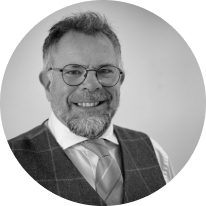 Asynt's unique range of innovative and sustainable products/services are developed by chemists for chemists - to make your lab life easier.
Martyn Fordham, MD
Customers also purchased