Julabo SW Series
A shaking water bath from JULABO offers optimal convenience for the user with a spray water-protected membrane keypad and a bright MULTI-DISPLAY (LED) for indication of up to four different values. Cutting-edge microprocessor technology with PID temperature control ensures optimal temperature stability in the water bath.
Adjustable upper and lower temperature warning functions protect the samples. Low liquid level triggers a full shutdown. JULABO shaking water baths are suitable for continuous unsupervised operation. The bath tank and all parts that contact the bath liquid are made of high-quality stainless steel.
In addition, there is a great array of accessories available for temperature control of samples thus allowing you to tailor your water bath set-up to your individual requirements.
Common features/benefits for this range include:
Working temperature range from +20 to+99.9 °C
User-friendly operation via keypad
Bright LED-Display
Splash-proof design
Power switch integrated in keypad (patented)
High temperature stability of ±0.2 °C or ±0.02 °C
Dry-running protection with audible and optical alarm
Warning and cut-off protection for high/low temperature
Adjustable shaking frequencies from 20 to 200 RPM's in SW models
Convenient bath drains
Removable bottom plate and shaking insert
Lift-up bath cover (optional)
Wide selection of accessories for temperature control of samples
All wetted parts are made of stainless steel or high grade plastics
UK / Europe / Global Delivery
Developed in collaboration with our clients / Bespoke design service
Committed to developing sustainable & practical improvements for scientists worldwide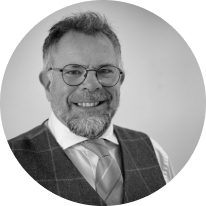 Asynt's unique range of innovative and sustainable products/services are developed by chemists for chemists - to make your lab life easier.
Martyn Fordham, MD
Customers also purchased