Julabo FT Series
JULABO Immersion Coolers are primarily used for counter-cooling when connected to a heating circulator, or for rapidly cooling fluids down to low temperatures. Take advantage of the space-saving design.
JULABO Immersion Coolers represent an economical alternative to conventional tap water cooling. The easy-to-use units are suitable for a variety of cooling applications.
Common features from this range:
Rapid cooling of liquids down to low temperatures
Counter-cooling of liquids in combination with heating circulators
Dry ice substitution
Preventing the use of precious tap water for cooling
Compact design, small footprint
Ease of operation
UK / Europe / Global Delivery
Developed in collaboration with our clients / Bespoke design service
Committed to developing sustainable & practical improvements for scientists worldwide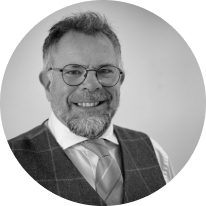 Asynt's unique range of innovative and sustainable products/services are developed by chemists for chemists - to make your lab life easier.
Martyn Fordham, MD
Customers also purchased