J-Kem Water Flow Monitor
This precisely monitors the flow rate of water through a condenser, water bath, or other piece of equipment. If the flow rate falls below the minimum rate set by the user (i.e. loss of pressure, broken hose), power is turned off to the monitor's output receptacle and any equipment plugged into it.
Power remains off until manually reset.
The optional water shut off valve stops water flow during an alarm condition preventing a flooded lab.
With safety as its primary goal, the J-KEM Water Flow Monitor measures the actual water flow rate, rather than back pressure as in commonly measured by lower quality instruments.
UK / Europe / Global Delivery
Developed in collaboration with our clients / Bespoke design service
Committed to developing sustainable & practical improvements for scientists worldwide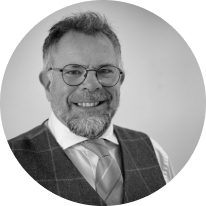 Asynt's unique range of innovative and sustainable products/services are developed by chemists for chemists - to make your lab life easier.
Martyn Fordham, MD
Customers also purchased