Grant PTR60 compact vertical rotator
Suitable for 360° vertical mixing applications including immuno precipitations and other affinity matrix applications, prevention of blood coagulation, latex diagnostics.
Used in a variety of applications, from hybridisation reactions, cell growth, soft extraction and homogenisation of biological components in solution as well as reactions for binding and washing magnetic particles.
With a reliable and extremely quiet motor that produces regulated and reproducible rotation throughout the speed range, this is a compact piece of equipment with a low profile and small footprint that fits neatly into the workspace.
360° vertical rotation – creates long wave motion for mixing large particles
Reciprocation – creates long and medium wave motion for medium and large particles
Vibration – creates short wave motion for mixing for small particles
Pause
360°C vertical rotation, reciprocation and vibration can be set for continuous or timed operation, or linked together in different combinations to ensure optimum mixing conditions for your application
Choice of two models – PTR-35 or PTR-60 – with different speeds and microtube capacities
Vertical rotation speed: 10 to 100 rpm
Reciprocal rotation: 1 to 90° turning angle
Vibration: programmable in a burst of 1 to 5 seconds
Very easy to operate, with simple set-up of multi-segment programs via push buttons and the 2-line LCD status display, fully programmable sequence of functions, including pause
Capacity of up to 26 (PTR-35), 48 (PTR-60) microtubes and a maximum rotating speed of up to 100 rpm.
Optional accessory platform for accommodating tubes of different diameters
UK / Europe / Global Delivery
Developed in collaboration with our clients / Bespoke design service
Committed to developing sustainable & practical improvements for scientists worldwide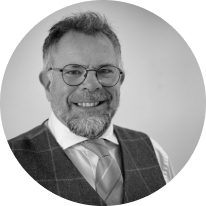 Asynt's unique range of innovative and sustainable products/services are developed by chemists for chemists - to make your lab life easier.
Martyn Fordham, MD
Customers also purchased