Grant LMC-3000 Desktop centrifuge
The Grant bio LMC-3000 is a low speed benchtop centrifuge for biomedical applications. It has interchangeable rotors for accommodating centrifuge tubes (10 to 15 ml or 50 ml) or standard 96-well microtitre plates.
Suitable for a wide range of analytical applications including biomedical, bio-organic and immunoenzyme analysis.
Spin speed: up to 3000 rpm for tubes, up to 2000 rpm for microtitre plates
Timed operation (1 to 30 minutes), with automatic switch-off
Choice of interchangeable rotors for up to 12 centrifuge tubes or 2 microtitre plates
UK / Europe / Global Delivery
Developed in collaboration with our clients / Bespoke design service
Committed to developing sustainable & practical improvements for scientists worldwide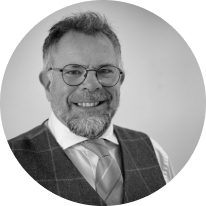 Asynt's unique range of innovative and sustainable products/services are developed by chemists for chemists - to make your lab life easier.
Martyn Fordham, MD
Customers also purchased