FlowSyn check valve cleaning tool
The check valves we fit to FlowSyn are highly chemically inert. Nevertheless they do need cleaning periodically, both to avoid possible issues with pump performance and to prolong their working life.
To make the cleaning process as easy and hassle-free as possible, we have devised a convenient little tool for flushing and cleaning out the check valves.
This is available to order now
Part Number UQ 7035
UK / Europe / Global Delivery
Developed in collaboration with our clients / Bespoke design service
Committed to developing sustainable & practical improvements for scientists worldwide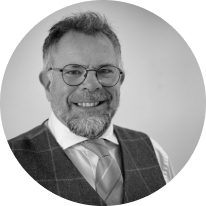 Asynt's unique range of innovative and sustainable products/services are developed by chemists for chemists - to make your lab life easier.
Martyn Fordham, MD
Customers also purchased