FlowSyn 20ml stainless steel coil
FlowSyn's electronically controlled coil reactor heats up rapidly and retains a uniform temperature throughout the whole reaction, guaranteeing reproducibility of results.
FlowSyn coil reactors are specially designed to allow you to rapidly switch between different sizes and materials for different reactions. Choose smaller volume coils (1mm id) for small scale reactions, and larger scale reactors (1.6mm id) for scale up experiments or longer residence times. For optimum mixing and temperature control, combine with a FlowSyn mixer block for reagent pre-heating and pre-mixing.
Specifically designed for fast heat-up and temperature control
Wide range of coil reactors in different sizes and materials for mg to kg reactions
Choose from PTFE, PFA, stainless steel and Hastelloy® for maximum chemical compatibility
Excellent reaction visibility in perfluoropolymer coil reactors
Easily re-wind the tubing in the event of a blockage
Glass insulated cover for optimal temperature control and safety
Part number: UQ-2304
UK / Europe / Global Delivery
Developed in collaboration with our clients / Bespoke design service
Committed to developing sustainable & practical improvements for scientists worldwide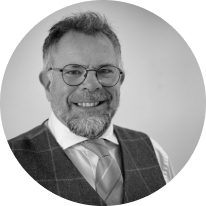 Asynt's unique range of innovative and sustainable products/services are developed by chemists for chemists - to make your lab life easier.
Martyn Fordham, MD
Customers also purchased