Flexible Pressure Reactor Systems
The Asynt range of single or parallel high pressure reactors are all designed and manufactured in the UK.  Built to the highest possible standard, we can tailor these designs to offer fully flexible pressure reactor systems for when you need to put the pressure on.
We build each reactor to your specified maximum capacity, but can also supply reduction inserts to cater for vials or tubes with smaller capacities.  Parallel reactors can be set up to allow scientists to utilise only some of the chambers, or accommodate a wider than usual temperature range for example.  We offer a range of options for working pressure limits, and can manufacture from a variety of materials for further temperature or chemical resistance.
We offer a multitude of options to allow you to modify your chosen pressure reactor system to suit your needs.  From small benchtop single reactors to comprehensive pilot scale systems, we'll work with you to provide the flexible pressure reactor systems you need.  Your detailed requirements are taken onboard, and you'll receive comprehensive drawings and specifications of your bespoke pressure system prior to manufacture.  Our experts can talk you through any modifications they suggest and ensure the finished system will work exactly the way you need it to.  Our engineers design & manufacture all our pressure systems here in the UK, and all regulatory standards are met without fail so you can have complete confidence in your reactors.   Don't forget, we can also offer installation, training and servicing too.
Building bespoke laboratory pressure reactors to meet your exacting requirements.  We can utilise a wide range of build materials to suit your chemistry, and build the perfect system for you.  From small and simple stand-alone low or high pressure vessels to complex multi-position systems on a large scale, our experts are leaders in the field and will work with you to provide precisely the solution you require.
Contact us today to discuss your requirements.
UK / Europe / Global Delivery
Developed in collaboration with our clients / Bespoke design service
Committed to developing sustainable & practical improvements for scientists worldwide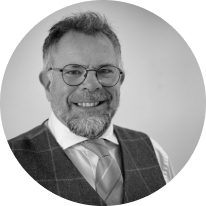 Asynt's unique range of innovative and sustainable products/services are developed by chemists for chemists - to make your lab life easier.
Martyn Fordham, MD
Customers also purchased