DrySyn SnowStorm MULTI
The DrySyn SnowStorm MULTI offers active temperature control of your chemistry from -30 to +150°C.
The unattended operation of up to 3 x 100 mL reaction flasks combined with the small benchtop footprint allows you to increase throughput without taking up valuable fume hood space.
We have comprehensive kits you can purchase but you can of course choose to purchase these elements individually. See our "Specifications" tab for more details.
All DrySyn are manufactured in the UK.
Active temperature control of chemistry from -30 to +150°C when attached to an appropriate circulator
Compatible with all standard laboratory glassware and magnetic stirrer
Reaction scale of up to 3 x 100 mL
Small benchtop footprint allows to increase throughput without taking up valuable fumehood space
Active temperature control feature avoids temperature fluctuations
Unattended operation allows for overnight reactions
Flexibility of different inserts allows you to configure the system according to your requirements
Exchange glassware in seconds
Base has 9.5mm OD hose-barbs on, which will be compatible with 8mm ID tubing
Part number ADS10 DrySyn SnowStorm MULTI is a complete kit which comprises 1 x base, 2 x hose barb, flask seals, 3 x 25 ml / 50 ml / 100 ml inserts
UK / Europe / Global Delivery
Developed in collaboration with our clients / Bespoke design service
Committed to developing sustainable & practical improvements for scientists worldwide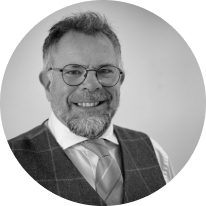 Asynt's unique range of innovative and sustainable products/services are developed by chemists for chemists - to make your lab life easier.
Martyn Fordham, MD
Customers also purchased