DrySyn Heizblocke
Ökologisch: Die durch ein Labor verursachte Umweltbelastung lässt sich durch Nutzung der DrySyn Heiz- und Kühlblöcke erheblich reduzieren. Dank der Umstellung von herkömmlichen Heizmethoden wie Ölbädern oder Heizhauben auf ein DrySyn Produkt wird weniger End-of-Life-Abfall erzeugt und weniger Energie verbraucht.
Keine Kompromisse: DrySyn Heizblöcke sind mit allen magnetischen Heizplattenrührern kompatibel und ermöglichen bei hervorragender Sichtkontrolle das saubere Erhitzen von Reaktionskolben und -röhrchen.
DrySyn Heizblocke : Leistungsdate – hier klicken
UK / Europe / Global Delivery
Developed in collaboration with our clients / Bespoke design service
Committed to developing sustainable & practical improvements for scientists worldwide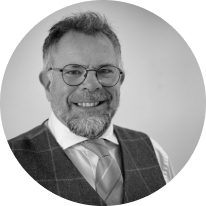 Asynt's unique range of innovative and sustainable products/services are developed by chemists for chemists - to make your lab life easier.
Martyn Fordham, MD
Customers also purchased