DrySyn – customised solutions
One of the most fantastic things about the Asynt DrySyn heating and cooling system is just how versatile it is but did you know that the possibilities don't end where the standard option list does?
We will work with you to provide cost effective custom built DrySyn that is designed WITH you to suit your exact needs, making heating or cooling systems for you to make your processes simpler, cleaner and more efficient.
With over one hundred and twenty custom DrySyn designs already working hard in laboratories all over the world at the time of writing, get in touch today to discuss how we can help you!
CASE STUDY 1: simplifying transfer of samples using custom DrySyn heating blocks
UK / Europe / Global Delivery
Developed in collaboration with our clients / Bespoke design service
Committed to developing sustainable & practical improvements for scientists worldwide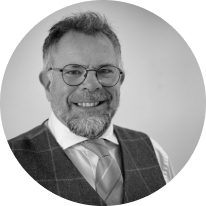 Asynt's unique range of innovative and sustainable products/services are developed by chemists for chemists - to make your lab life easier.
Martyn Fordham, MD
Customers also purchased