CAD Drawing & Design
Once you have an idea of a suitable piece of apparatus, we can assist you in mapping out that solution and working through the complete design process with CAD Drawing & Design.
It can be beneficial to raise detailed Computer Aided Design (CAD) drawings or models to visual your bespoke build, enable you to better understand the intended structure, check things such as access to necessary connections prior to installation on site and encourage conversation amongst the intended users to ensure that the solution really will meet their needs.
Why do I need CAD drawing & design?
It can be difficult to fully visualise the solution you're thinking of.  By laying down the design in a comprehensive digital map you can better appreciate facets of the system, such as distance between access ports, space between heat source and gauges, networking and much more.  Our chemists and engineers will work with you to ensure that every step of the design process if clear and concise, and provide your ideal bespoke solution and 100% user satisfaction before pushing forward to manufacturing of prototypes or working apparatus.
We can offer a full design service for your bespoke systems, providing detailed CAD drawings at each stage to ensure user satisfaction.
Whether you're considering a unique piece of glassware, engineered plate or pressure reactor system for example, the Asynt design service gives you the opportunity to truly visualise your outcome.  This can be as a 3D model viewed on screen or comprehensive drawings; whatever you need we can produce.
UK / Europe / Global Delivery
Developed in collaboration with our clients / Bespoke design service
Committed to developing sustainable & practical improvements for scientists worldwide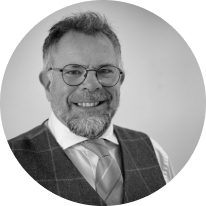 Asynt's unique range of innovative and sustainable products/services are developed by chemists for chemists - to make your lab life easier.
Martyn Fordham, MD
Customers also purchased