A Bespoke Solution – collaborate, innovate, create!
For optimal results, don't try and fit your chemistry to the available solutions and risk a poor result.  Asynt can work with you to provide the ideal bespoke solution that will better enable you to achieve your desired outcome.
Our philosophy is to "collaborate, innovate, create" and since inception the Asynt team have been working with our customers to provide the right bespoke solution for their unique chemistry.  As chemists ourselves, we understand that a small difference in how a reaction is set up can have huge implications on results, on repeatability, on scale-up, and in the longer term, on budgets and success of a team even.  Whether you're working on something ground breaking on a global scale, or trying to make something that's just "ok" in to something amazing, we're here for you!
With a huge range of knowledge and expertise in many fields, our team is here for you – we'll listen to what you need in order to carry out your work,  understand the difficulties,  offer potential solutions, and work with you to bring the best of these to life.
We can build a solution for you that draws upon a huge wealth of knowledge and expertise so why settle for a system that doesn't work for your chemistry?
Talk to us today about designing the right solution for you!
UK / Europe / Global Delivery
Developed in collaboration with our clients / Bespoke design service
Committed to developing sustainable & practical improvements for scientists worldwide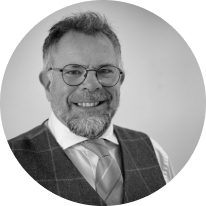 Asynt's unique range of innovative and sustainable products/services are developed by chemists for chemists - to make your lab life easier.
Martyn Fordham, MD
Customers also purchased