Bespoke DrySyn for heating and cooling
The DrySyn heating and cooling block system offers a huge range of options to suit your needs, but it is important to remember that the system is also infinitely customisable and our in-house engineers can manufacture fully bespoke DrySyn just for you.
Customise, don't compromise!
Whether you need something as simple as a bespoke DrySyn Reaction Vial Insert to suit a less common vial size or something more complex such as a unique heating or cooling system, our in-house engineers can easily tailor an existing DrySyn block or design a unique DrySyn block to suit your requirements.
From little to large: bespoke DrySyn to suit your chosen scale
Your DrySyn can be for heating or cooling, and can be designed for a huge variety of scales – from minute vials to large pilot scale apparatus.  In addition, we can design unique DrySyn for you to complement your existing technology, tailoring it to fit perfectly with any compatible equipment you wish to expand.
Speak to our chemists today to discuss your requirements and see how simple it can be to go bespoke.
With a huge range of off-the-shelf solutions in the DrySyn range of heating and cooling blocks, please remember that every one of these can be tailored to your bespoke requirements.
If you need something unique then go fully bespoke – we can manufacture something especially for you with our in-house engineering department.
Please contact us to discuss what you need, and our team can devise the perfect solution.
UK / Europe / Global Delivery
Developed in collaboration with our clients / Bespoke design service
Committed to developing sustainable & practical improvements for scientists worldwide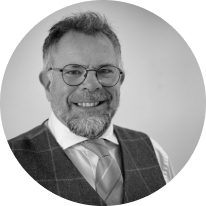 Asynt's unique range of innovative and sustainable products/services are developed by chemists for chemists - to make your lab life easier.
Martyn Fordham, MD
Customers also purchased