This years annual ScotCHEM Polymer and Soft Materials Conference, run in partnership with the University of Edinburgh School of Chemistry is taking place on 4th May 2023.
Bringing together researchers across Scotland working in Polymer Chemistry and Soft Materials, and showcasing recent advances in the field, there's plenty to draw a crowd at this one-day event with speakers including:
Industry Keynote Speaker:
Dr Paul Hunt 'Practicality of Making Sustainable Polymers' – Croda International
Research keynote speakers:
Dr Amit Kumar 'Homogeneous (De)hydrogenative Catalysis for A Circular Economy' – University of St Andrews
Dr Ruaraidh McIntosh 'Balancing Sustainability with Activity in Polymerisation Catalysis' – Heriot Watt University
Dr Emily Draper 'Using Supramolecular Assembly for Flexible Organic Materials' – University of Glasgow
Prof Mike Ingleson 'Electrophilic borylation as a route to generate deep LUMO / near IR-emitting small molecules and polymers' – University of Edinburgh
Dr Ketan Pancholi 'Magnetic Polymer Nanocomposites Incorporating Metal-Organic Frameworks: Tailored Synthesis for Targeted Applications' – Robert Gordon University
Dr Ross Minty 'The role of residual stress at the fibre-matrix interface in composite materials' – University of Strathclyde
We'll be there!
We are pleased to confirm that Dr Kerry Elgie will be exhibiting at this exciting event.  On hand to answer any questions you may have regarding our wide range of sustainable and innovative laboratory solutions, Kerry has a wealth of expertise and experience for you to draw upon.  We hope you'll go and say hello!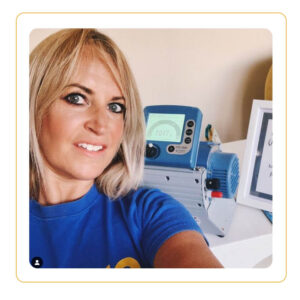 Register now to attend this years ScotCHEM Polymer & Soft Materials Conference
There are free attendance tickets available to staff and students in the Departments/Schools of Chemistry (or related) at the Universities of Aberdeen, Edinburgh, Heriot Watt, RGU (PaLS), St Andrews, Strathclyde, and UWS.  There are also free tickets for members of the Royal Society of Chemistry who are resident in Edinburgh and South East Scotland.
Do make sure that you select the relevant department/organisation when booking your tickets.
Book HERE.
Event location: Lecture Theatre T100, School of Chemistry, Joseph Black Building, The University of Edinburgh King's Buildings Campus David Brewster Rd Edinburgh EH9 3FJ
---
Don't miss out on all the latest laboratory news and events – register now for the Asynt chemistry newsletter:  www.asynt.com/newsletter/

---